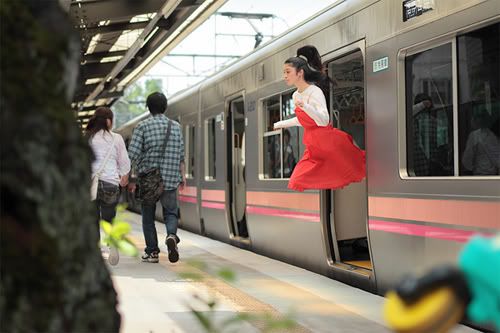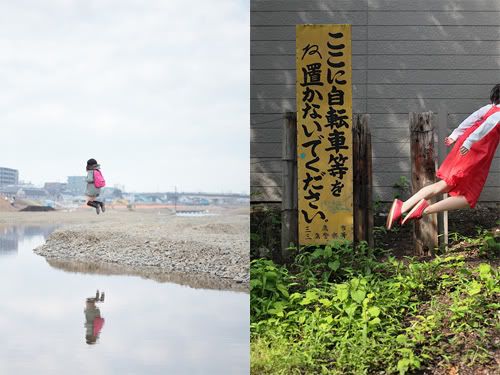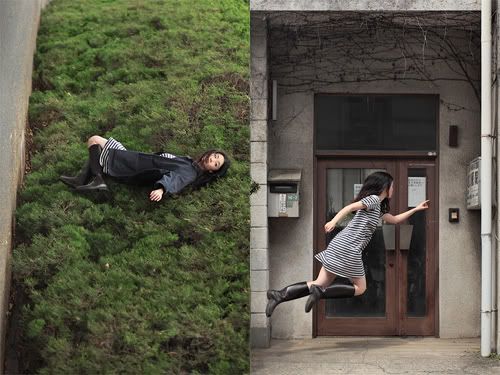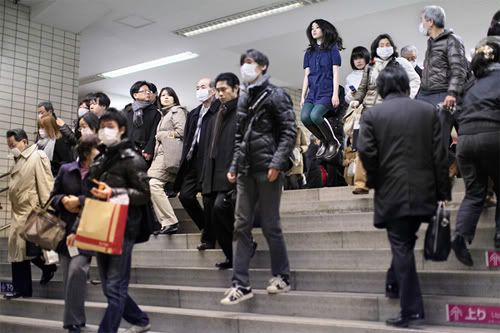 Natsumi, the creator of the
Yowayowa Camera Woman Diary
, takes photos of herself in many different settings, with one constant - she's always in mid-air. Unlike most levitation self-portraits, her photos don't create the illusion that she is floating, but instead capture a sense of motion.
There's something about these photos that makes them look like stills from a film and they remind me of the Japanese animated movie
The Girl Who Leapt Through Time
. I love her creativity and admire her willingness to do what it takes to get the shot she wants.
(Found via Jayhan, all images by Natsumi)